P A R T   O N E:
What is my idea?
---
After a whole semester of BCM241, and learning., listening and conversating about countless weekly topics, I've come to the decision that I want to focus my project around the idea of ethnography of community groups; specifically fan groups.
With the intent of focusing on the biggest one of them all, (in the terms of popular culture).
The Beyhive. 

That's right, probably one of the world's most well-known gigantic fan groups, who all, adore, celebrate, fight through thick and thin for their queen, Beyonce. A fandom I consider myself constantly part of on the daily through a physical and online setting.
This means, my contribution to Beyonce herself, like thousands of other fans;
physically listening to her music

purchasing her albums

purchasing her merchandise- e.g perfume, clothes, posters, calendar, vinyl.

live streaming her performances, movies, documentaries.

creating a fan page for her on Instagram
Or my role as a member of the Beyhive through a digital form;
following Beyonce

following Beyonce fan pages on social media

my own fan page created on Instagram

streaming her content on social media

communicating and commenting with fellow Beyhive members

following Beyhive members and becoming internet friends with them

constantly following, liking, commenting and sharing content about Beyonce.
---
Why do this?
Well, the week where we were introduced into fan/cult groups in class I shared my own personal experience being part of the Beyhive myself. Now fast forward, I've decided to pursue this experience further with my own observations through the online communities topic. Being part of this digital fandom myself will allow me to discover the world of the Beyhive in a natural, organic & sophisticated way.
I believe digging into this fandom will not only be fascinating but very entertaining and controversial, as the Beyhive holds a very contentious aura. I would also be researching something of immense interest to myself and allowing this idea to grow into a project that the Beyhive can appreciate and support through social media, as their power is infamous and they never fail to support their fellow fans.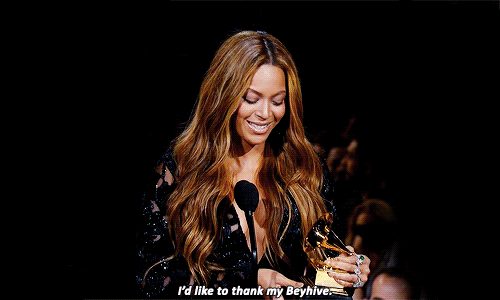 ---
Rewind to 2015, where myself and a friend of mine utilised, the growth of social media, and the Internet structure becoming a very complex, fluid, and fragmented space (Caliandro A 2018).
With this, we created an Instagram fan account for Beyonce. We were passionate, fierce and very compelled to build this account into something big (with the hopes that Beyonce herself would notice us). Unfortunately, she never did, but, until this day the account managed to reach over 10,000 followers. Can you imagine, two 15-year-old, high-school kids starting a page just to celebrate a musician, and it reaching such popularity and engagement. 
@with.flawless Instagram account
The power of the Beyhive is like no other fandom, so that is exactly what I would like to research in this Report. From the unlimited power and stamina of the Beyhive as an online community, I would love to uncover how it all started & became what it is today.
This means observing and researching the first stages of Instagram becoming a global fandom cultivator, with my own personal observation and experience of creating a fan account. To then, allowing my audience to understand the speed & propagation of the Beyhive, and how they deal with popular culture sources, and above all, analysing fandom culture.
I'm hoping, by researching and exploring these factors my audience will "understand the Beyhive's media domination", and how "modern "stan" culture was shaped" (TriniTrent 2017).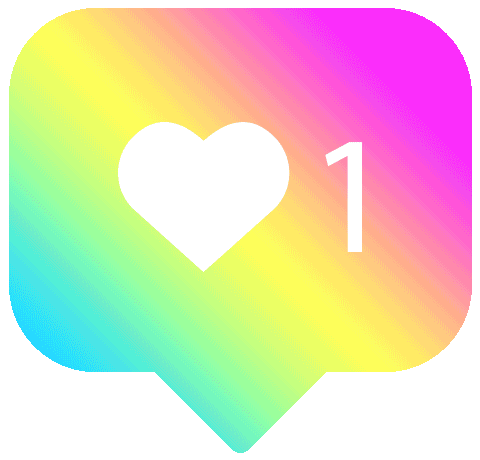 ---
Read part 2 to find out how I plan on doing this all…
---
Reference list:
Caliandro, A. 2018, 'Digital Methods for Ethnography: Analytical Concepts for Ethnographers Exploring Social Media Environments', Journal of Contemporary Ethnography, Vol. 47(5) 551–578
<https://journals-sagepub-com.ezproxy.uow.edu.au/doi/pdf/10.1177/0891241617702960&gt;
2017, 'The Rise of Stan Culture: How the Beyonce Beyhive Gained Power', TriniTrent, <http://trinitrent.com/2017/05/rise-stan-culture-beyhive-gained-power/&gt;