---
Lets take a trip down memory lane for a second, remember when you would have turns using the ONE computer in your household, you were probably around the age of 7 or 8 years old (or you were cooler and older), and you would either spend it playing the worlds weirdest games or tracking your emails and replying to your friends on myspace, or MSN (yeah those days).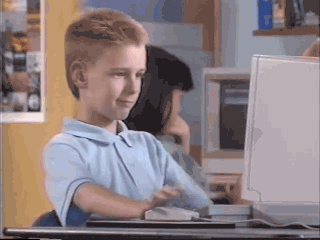 Remember when the internet was this thing called 'Internet explorer", or it was just something cool that your computer came with. When Wifi was very very very very slow, and only SOME of your friends owned a computer at home, and you were envious and jealous of them for that exact reason.
In other words, the internet has progressed a long way from Internet explorer, slow wifi connection, and in turn, it's simply become limitless, constantly expanding, copying and creating content that costs nothing to the producer, as well as the person who accesses the content.
It's become a win-win situation, between us and the internet. 
In reality, the internet is a great bargain. Anyone or anything can create content through the internet, whether you're a marketing manager who is constantly uploading consumer sale reports, or a 50-year-old mother posting her cheesecake recipe on a Facebook group page, the internet has allowed anyone and anything to move between different levels in society, culture, their workforce and social aspects of life.
It's quite phenomenal the "internet imposes no barrier to entry, no economies of scale and no limits on supply".
I could sit here and type an exceptionally expanded list of the possible outcomes the internet has provided with people of all demographics worldwide, but instead of doing that I'll provide you with some memes which describe the current situation with the internet perfectly.
1.
2.
3.
4.
5.
References:
Mitew, T., 2014, 'The Attention Economy and the Long Tail Effect', Lecture/YouTube Video, BCM206, University of Wollongong, <https://www.youtube.com/watch?v=kCnVnLYPoi0&index=14&list=PLiPp71qLKusXOU1bKxHVappCbRNN3-J-j>