Originally when I first started this subject and was asked "what is your university experience like?" my mind went blank.
I could think of many words to describe my experience, but to then pick one specific things that I was curious about, could relate to, or understand exceptionally, thats where it became harder.
Then when myself classmates and I were asked to start tweeting  about #mycuriosity, and think of a theme, topic, idea to discuss and consider as part of our research project, I instantly thought of parking at University.
But then I tweeted another question a few days later, and that's when I decided to focus on the student experience with lectures!
Now, after three tasks, much research, asking consent and re-wording, googling, reading, and many many coffee's later an opinion piece has finally been formed, and here I am reflecting on it all.
The power of RESEARCH COMMUNICATION skills!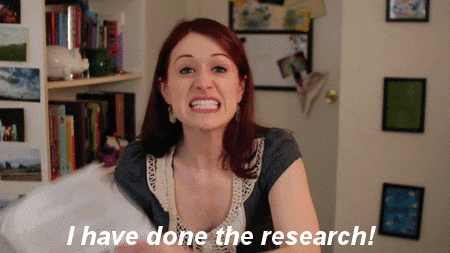 Before completing this subject, any research task I had to construct and formulate in High School was quite different to this one, as we focused on much deeper analysis and had to do much more than an opinion piece.
So now after BCM212, and all these tasks, I was introduced to a lot more technical research terms, even the graphs and charts we had to construct in our previous assignments, they were all totally new to me and I was quite confused at first, but after much feedback and understanding their concepts, I was able to move on and construct this opinion piece. As well as understanding the importance and relevance to learn and consider the guidelines and codes of conduct involved in this last task, especially when interviewing my classmates, and producing my online survey. 
Overall, the curiosity aspect to this subject and the tasks were the most reflective for me, as I am always curious and asking questions, and being able to understand people and culture whilst researching, specifically within the University environment, was a new challenge. Whilst having this opinion piece written and finished, I do wish I had more time to interview our Lecturer for this subject, as I happened to get to busy with work commitments and other assignments.
Otherwise this girl definitely learned a lot more about what her students think, dislike, like, love, hate about the University and lectures!