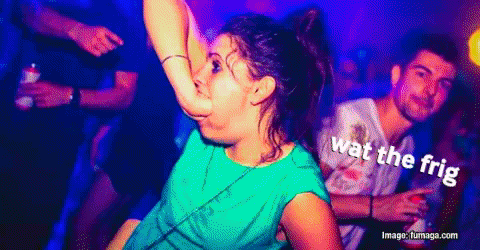 You either just turned the legal age of 18, or you're bored and want a little insight and guide on where to go? Well, either way, let me give you my personal opinion based on personal experience of what Sydney's most popular night-life clubs have to offer…
By writing this I have either exposed myself and my obsession with a good ole clubbing night, and the fact that I may or may not go out too much?
Either way….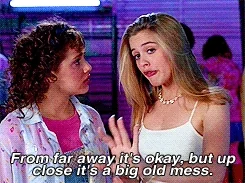 NOTE: this blog does not have the full intentions of offending anyone or anything, but there will be a percentage of some stereotypes involved, just some….
Just let a sister help you out, you can either read this and have a laugh, or get offended and simply leave, either way please don't hate, just understand this is my personal and honest opinion yours may differ!
If you're already 18 and have possibly experienced Sydney clubs for some time now you will most likely relate to these, agree, or…. lets hope not, but if you have not been to some of these places or have never heard of them, this may be a good guide to helping you out which places to avoid and which places sound like your type of grooooove.
Club 1:
'The Golden Sheaf'
AKA 'The Sheaf'
AKA the one reason you convince yourself to go out on a Wednesday night.
Down for a 'SHWEDNESDAYY YEAHHHHH', well then you'll love the sheaf.
If you're someone who is down for a good ole time in a super crowded outdoor pub all the way in Double Bay with the dance floor really only able to fit less then 50 people, but gets crowded with over 200 young kids, half of which have probably paid for a fakey because they simply can't wait to hit up one of the most PoPulAR clubs in Sydney
*breathes*
WELL, then the sheaf is for you.
Or if you're someone who is into groovy music, like you know your classic Rn'b tunes, some fun classic throwbacks, some popular rap tunes, because lets be real, once the alcohol has hit these songs become your bi***, because who doesn't love hearing 'SICKO MODE' ONCE MORE, (not me, overplayed, stop it).
HA, forget those genres, because the sheaf is the type of place that likes to tease these a few times within the night, but lately?, love hiring DJ's with classic DOOF DOOF music type of thing? 'Doof doof', that is what I call it, that stuff that doesn't really classify as music, but still has an existence amongst our society?
(Obviously you can tell I hate this genre…)
I have my own opinion, some people actually enjoy this…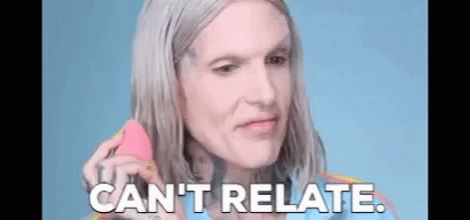 But how can some DJ's play some hard-style track and call it a banger and then play a great classic like 'September' by Earth, Wind and Fire afterward and get the whole crowd going I just don't get it.
Either way we shall continue, if you're also the type of person who likes to see about 50 people you know but never really talk to, in the same room as you, whilst you're moderately drunk and somehow during the night end up bumping into 20 of them and have to force yourself to make small talk with them, whilst awkwardly trying to not make your self seem like an idiot? Well then the sheafs the place for you!
All honesty apart, the sheaf is a great first clubbing experience, but also super cheap, as it is free entry, but get there before 9:30 if you want to be let in before 11 to get cheap $5 drinks xo
Club 2:
The Argyle
The Argyle, for some reason the ONE and ONLY club in Sydney's famous Circular Quay?
The Argyle can be a great time, or an EH time. If you're someone who enjoys random house music, random pop songs and just really random music? Then hit it up, the Argyle features a super awesome interior look, kind of like what all clubs should look like aesthetically, at least you don't feel like you're in a place that is absolutely trash when it comes to the Argyle!
But, there is hope, the argyle features an Rnb room, which is great because the music there is Clubbing material AF, but is also not the greatest as it is TINY AS HECK.
I mean forget the sheaf dance floor, this place is just as small and crowded and is hella low? Get there before 10 to not sweat like a pig (maybe it's just me…).
Girls, if you're up for some random groping and grinding, or hit ups by some bald, middle-aged, dad bod men, then get excited because that is exactly what the Argyle offers! The Argyle is a great mix between 18-25 year olds, to then 30-50 year olds who really don't wanna stay at home with their families on a Saturday night and are looking for a lil 'getting dowwwwnnn', with their other middle-aged mates…
Either way free entry is before 10 on some randoms list called Kosta? No one knows him, but we all love him because sign up to his FB list and you save $20, sounds good to me.
Club 3:
Scary Canary.
One of the most classic clubs in Sydney, Scary Canary is definitely one every freshly 18 year old visits.
Called Scary Canary, and yet nothing in there is Scary, but they do have their classic Scary jars that are $10, okay-ish, better then other places…
Scary Canary is probably the one club in Sydney where you will never see your friends on accident or people you know, instead say hello to backpackers.
At scary you'll meet Pablo who's visiting from Brazil, or Joe from the states, maybe even John from Germany, and don't even get me started on the Security guards..
If you want to be kicked out for no possible reason, have fun at Scary, if you want to be yelled at by security guards who think they have the most dominant power in the world, then Scary is for you.
Be sure to get there at least 5-10 minutes before 10, because even if its 9:58 the lady at the door argues with you and says it's technically 10 pm so give us your money, because they think they're smart by having a clock showing people the 'actual time' when really it's a clock that is pushed forward another 3-4 minutes ahead, yes this is true (happened once, got scammed, proved the lady wrong with my iPhone clock, and she still made us pay).
But who cares, their jars $10 make up for it though! Right?!
Club 4:
Side Bar
Free entry? Lockout until 2am? Then Side bar is for you.
Getting bored of your typical clubbing nights out, well, don't worry Side bars got you entertained.
From 2000s parties to Flower power themed nights? Pyjama themed nights? Glitter parties? Oh and if you think that's nothing, Foam parties? Yep, two huge foam machines blowing out litres of foam throughout the whole night. Imagine the whole club and dance floor filled with at least 10cm of foamy, soapy water.
Let me put it like this, have you ever showered for too long and had that kind of pruney feel to your fingers, well times that by 10 and both of your feet are soaked, socks, feet, toes, all pruney. And if you're one of those people who likes to get themselves soaked, like full body soaked, then I feel sorry for you.
Want to bump into some more backpackers well why not go to both Scary Canary and Side Bar, learn some German while your at it!
Overall if you're not down to go too deep into the city, then Side bar is perfect, literally right outside of Central station it definitely provides some interesting nights, to say the least, haven't showered? Hit up one of their foam events to save some water!
Club 5:
Ivy Club
Now, I personally myself have never been to Ivy, but I can 100% say I've seen enough from individuals to never have to go there and experience Ivy myself (you watch, I say that, but I'll end up going there one day).
Their most popular event, the classic Sunday 'Marco Polo Pool Club'.
Now, here's me being real AF for a second ( don't come @ me). If you're someone who likes to dress up BOUJEE AF, you know casually whip out your cheap ole Gucci clutch, Chanel purse, Zimmerman cocktail dress, Ralph Lauren Polo shirts in the shade Coral or Aqua Blue, some leather moccasins, or your $40 Kookai crop tops, or even better your $250 jumpsuit followed by some Jeffree Star makeup looks every Sunday then this place is definitely for you.
We won't stop there, if you have already spent over $600 alone on just your Sunday outfit, spend another $30-40 for entry to stand around some pool which probably has some sort of disease roaming within it, oh and yes, people actually swim in there, add that up with an extra $50-100 on drinks, if you definitely wanna have a fun time, over $100 on drinks.
"But Jules you can't say anything about it, you've never even been"
Maybe because I'm too much of bargain queen I decide to not go to Ivy, and yes it's nice to experience one Sunday afternoon on a rooftop sipping away on super expensive cocktails whilst being dressed in super expensive AF outfits, it's definitely an experience.
BUT for someone who will soon have tons of HECS fee's to pay off and really just the life of a Uni student to hang over herself followed by just the typical struggles of a young adult living in Sydney who does not work full-time, this is not the place for me to have some fun and get to see the sunset for a big price.
But be sure that every Sunday, someone you know goes to this place and posts a following Boujee A F photo later that evening #MarcoPolo.
Ivy starter pack:
Club 6:
The Vinyl Room.
Before I even begin to be a sarcastic female dog, I will state that this place is probably my most favourite, and that itself is a huge meme…
Also one of the first places I ever visited when I was freshly 18, and hadn't been to a single club in Sydney.
The only way I can begin to describe the Vinyl Room, is bloody great.
Bloody, bogan, sweaty, small BUT GREAT!
If you're down to visit one of the most Australian places in the world, then be sure to pay a visit to The Vinyl Room in Gymea, in the heart of the fabulous Shire.
They've got Daryl Braithwaite, they've got ABBA, they've got Bon Jovi, but importantly if you're down to belt out the lyrics to 'All-Star' by Smash Mouth, beside 50 other teenagers then you've come to the right place.
Every old school, rock classic, every song made into a meme possible, they've got it.
Want to dance around uncle Davo' who's 50 from Kirawee, and his mates John, Billy, and Jack, you'll be sure to have a good laugh, or even worse a good old stare and get hit on.
Australia summed up in a nutshell is in fact The vinyl room, but despite its obvious Australian stereotypes it never lets you down, I mean NEVER.
Every weekend, you just can't help and dance along to Funky Town, or Bohemian Rhapsody until your feet are physically aching, and your makeup has completely sweated off, there's never a dull moment at Vinyl, you don't even need a drink to have a great time at that place, its iconic for a reason.
This is where I stop being as sarcastic and brutal as heck, and can say that those are indeed my genuine thoughts and experiences with some of Sydney's nightclubs.
*DISCLAIMER AGAIN*
I do not intend to offend anyone, this is simply a satirical blog, and I rather be honest, rather then lie, and say this place was great even though it really wasn't and just completely sucked.
Hope you all enjoyed either way,
Let me know if you agree, or disagree, or just find it helpful?
Cheers,
Jules xo