Catchy right?
Tis a new season, which means another idea, another thought, another process, that may  or may not (hopefully) turn into something more than just a University Digital Artefact.
When describing my new idea, the best way to put is this was a process inspired by a train ride? Sounds weird, but also a little interesting right…?
I D E A T I N G….
After much thought, on the 1.5 or so hours of the train ride from North Wollongong Station back home to Sydney, one afternoon an idea was formed.
Here I present a Youtube channel, called "Time 2 Talk".
After travelling endless hours back and forth to University, myself and my two friends both decided to use our time effectively, and create a concept that had to do with trains, chatting, discussing, laughing and thinking…
BUT.
The basis of this idea was communication itself.
Here I present a DA that will basically allow three UOW students to communicate with a total bunch of strangers, from all backgrounds, age groups, who catch the same train as us every Monday morning from Hurstville station. 
To simply have a chat with them on a weekly basis about certain themes ranging from music, to news, love, crisis, conspiracy theories,  cats, food, chairs, tables….a very FIST idea.  
L I T E R A L L Y  A N Y T H I N G  A N D  A N Y T H I N G!!
A lifestyle type of video series, one that can make you laugh, sit back and relax, sit back and cry, make you smile, make you question, all emotions that make you human. Simply a youtube channel with strangers being 'interviewed', less in the nature of an interview but more of a chat, sorry I mean, time to talk? Since starting University friendships and meeting people have been one of the most crazy and enlightening experiences, so to then include myself in a project where I can meet new, interesting, creative and fascinating people will just make the experience even more worthwhile. I like to think of myself as a people's person, so therefore being able to come up with this idea seems more and more exciting. 
Having previous experience with YouTube, my friends and I decided we could  re-use our previous channel, and  re-continue to post on the platform of Youtube and build our subscribers and create a platform for anyone who enjoys videos that feature a lifestyle type of theme with them.
We would completely change our aesthetic and name, and create a new channel, with the hopes of growing into then a connected Instagram account and Twitter. Allowing us to respond with the audience and ask what they would like to see and for us to take in this feedback and respond, but also grow our channels and following and become successful on a wider range of platforms. 
Talking FEFO
The most concerning part of this project will be the subjects of the video themselves. Asking random strangers to trust three young girls allowing to record them and speak to them…
This type of response will be expected.
Failing with having people to agree to be filmed on camera is something we all expect to happen, so with this process we are walking in with our heads high and will simply try to  be as confident as friendly as we can be to find individuals that would love to be part of this new series.
For now it's time to start filming and it's Time 2 Talk….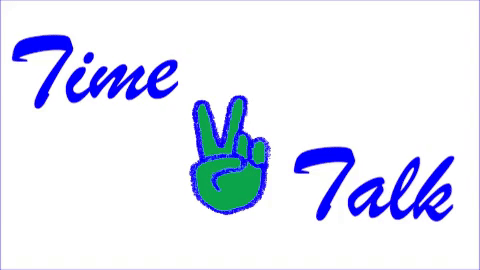 To be continued….