What is it exactly?
"Revenge pornography is a category of online pornography that includes amateur images or videos that were self-produced or manufactured with the consent of those depicted, but then distributed without their consent." (Salter, 2013)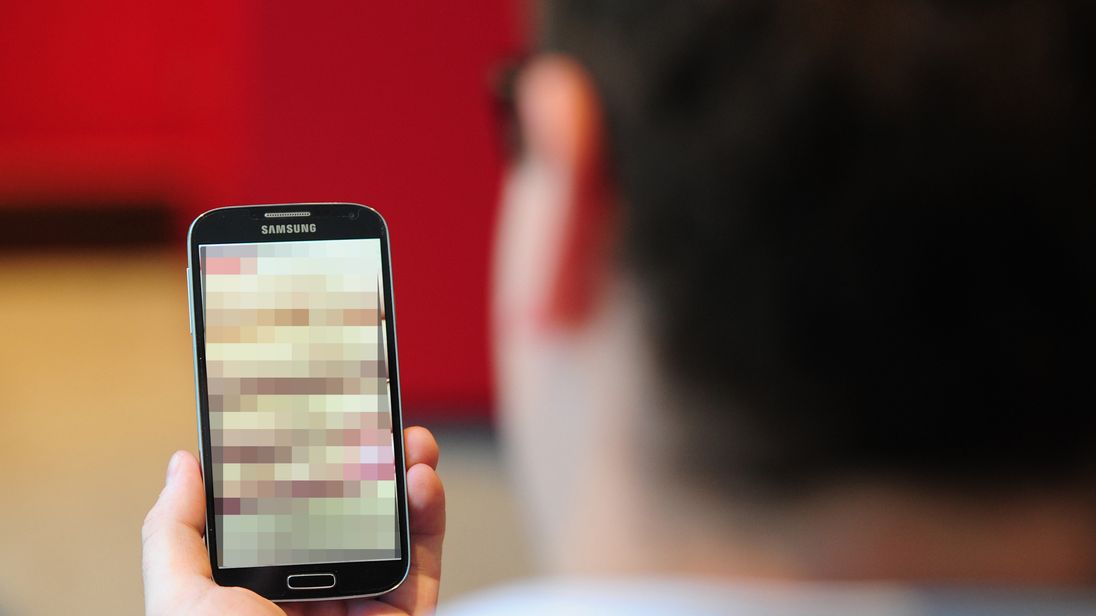 Digital Ethics; the main concern with 'revenge porn'
Over the past decade, The rise of revenge porn has been facilitated by our ability to create content and distribute it. This ability has been multiplied by professional facilitators and digital technology, which can reach much larger audiences (Goldsworthy, 2017). 
A study revealing that in 2014, at least 3000 porn websites around the world feature the 'revenge' genre (Goldsworthy, 2017). 
These vivid numbers become an immense issue without a doubt, as the largened amount of victims are female. M. Slater argues, that historically, the social status of women has been closely tied to chastity and modesty, women are often vulnerable to humiliation as their 'private' sexual life is made 'public' (2013). Especially as our "society places unfair emphasis on 'proper' female behaviour", 'slut-shaming' (La Trobe University) becomes the most evident issue across digital media platforms and pornographic websites.
The result? "The offender is rarely punished and not because society approves of 'revenge porn' but because the legislation is struggling to catch up with technology" (Rohan, 2015).  As it becomes crucial that various forms of manipulation can now exist within 'revenge porn', as "Al generated fake-porn" (Burgess, 2018) is increasing more than ever in such a digitally advanced age. 
But before we focus on these actions, it is important to understand the Law, as "the internet and social media raise privacy concerns" (Pearson & Polden, P. 425). 
In Australia, we have a patchwork of civil and criminal laws that are applicable in image-based sexual abuse cases. At the federal level we have the Criminal Code Act (1995) (La Trobe University) and as of-August, 2017 territory-based laws in Queensland have caught up to New South Wales, criminalising revenge porn, carrying a maximum penalty of three years in jail and an $11,000 fine (Butler, 2017). 
"The new laws shift the power away from vengeful ex-partners and manipulative predators and help victims regain privacy and dignity," Speakman said. "

"Speakman encouraged people who were victims of intimate image abuse to contact police and report the incidents."

But is this true?

(Butler, 2017) 
Even though updates under the 'Crimes Act 1900' have been assembled (Huffington),   "The law is nowhere near ready for the rise of AI-generated fake porn" (Butler, 2017).
Not only fine-tuned desktop applications but "now, anyone with a high-powered computer, a graphics processing unit and time on their hands can create realistic fake videos" (Flynn, Henry, Powell, 2018), meaning the harassment for women still continues.  In one case, an Australian woman, Noelle Martin's photos were stolen from her social media accounts, "superimposed onto pornographic images and then posted on multiple websites" (Flynn, Henry, Powell, 2018). She was only 17 when her images were posted, and 18 when she actually discovered her images were being used across various porn sites and was 'slut-shamed' (Branley & Sturmer, 2016). Ms. Martin said she went to local police, the Australian Federal Police and multiple other federal authorities who were all sympathetic but simply referred her to another department (Branley & Sturmer, 2016). 
Here's a video explaining how the new 'AI' can be used to create 'revenge porn', and 'fake porn'. 
Yet responses to this kind of sexual abuse remain inconsistent, as digital technologies are allowing for a serious personal invasion to continue, without the victim even realising. Inevitably, "The plaintiff must prove that the defendant published false and disparaging material that identifies them, however, it is time-consuming and costly" (Flynn, Henry, Powell, 2018). Also, Australian civil and criminal laws will be ineffective if the perpetrator is located overseas, or if the perpetrator is an anonymous content publisher" (Flynn, Henry, Powell, 2018).
Therefore, it is simple to say  
"Regulation is lacking in Australia" (Flynn, Henry, Powell, 2018).
Not only are these laws becoming ineffective, due to the manipulative power of digital and social technologies it is "widely reported that rape and sexual assault cases often don't end up in the justice system" (La Trobe University). Victims become accustomed to feeling ashamed, or fear their claim isn't believed, therefore becoming reluctant to report to police for fear of being blamed or stigmatised (La Trobe University).
How can we prevent this issue?
With platforms such as Reddit, Twitter and PornHub, able to duplicate these images and videos via multiple private computers and servers. Relating back to the case of Noelle Martin, "they literally can ruin a girl's life by what they're doing," (Branley & Sturmer, 2016), but now she has teamed up with other victims of 'parasite' porn to campaign for tougher laws to protect against these types of image violations (2016). Indeed practitioners, such as the government, and law enforcement may be helping "victims regain privacy and dignity" (Butler, 2017) to some extent, but, "by then, the harm is often already done" (Flynn, Henry, Powell, 2018). Essentially meaning, more protection, communication, and debate between authorities should take place to help those victims who are ashamed, or simply unaware of their privacy and possible outcomes involved through digital platforms.
Dr henry says the most important thing for moving forward is a 'multi-pronged' attack encouraging corporate responsibility, education and, most importantly, an end to victim blaming.

(2015)
Support programs in primary schools, high schools, universities and the wider community that tackle this problem directly should be considered as they can provide education on digital ethics more broadly (La Trobe University). Even websites like 'Cybercivilrights.org', helping raise money and offer propagation on behalf of other victims but importantly educating the public (Rohan, 2015).
'Cybercivilrights.org'
   

Reference List

 Branley A, Sturmer J, 2016, 'Woman's fight to have harmless selfie removed from porn site', abc.net.au, 12 October, viewed 11 May 2018,

<http://www.abc.net.au/news/2016-10-12/womans-fight-to-have-harmless-selfie-removed-from-porn-site/7924948>

Burgess, M, 2018, 'The law is nowhere near ready for the rise of AI-generated fake porn', Wired.co.uk, 27 January, viewed 11 May

<http://www.wired.co.uk/article/deepfake-app-ai-porn-fake-reddit>

Butler, J, 2017, 'Revenge Porn is Now A Crime In NSW, With Three Year' Jail And An $11k Fine', Huffingtonpost.com, 25 August, viewed 11 May, 2018.

https://www.huffingtonpost.com.au/2017/08/24/revenge-porn-is-now-a-crime-in-nsw-with-three-years-jail-and-an-11k-fine_a_23178958/

Flynn A, Henry N, Powell A, 2018, 'Al can now create fake porn making revenge porn even more complicated', 1 March, viewed 11 May 2018

https://theconversation.com/ai-can-now-create-fake-porn-making-revenge-porn-even-more-complicated-92267

Goldsworthy T, 2017, 'Revenge porn laws may not be capturing the right people', The Conversation, 29 September, viewed 10 May, 2018

<https://theconversation.com/revenge-porn-laws-may-not-be-capturing-the-right-people-84061>

 'How AI is being used to create fake porn', online video, 30 January 2018, The Young Turks, viewed 11 May, 2018,

<https://www.youtube.com/watch?v=Ue7Sp7UNqYA>

Rohan, S, 2015 'Revenge porn: The world is moving on while Australia stands still', News.com.au, viewed 10 May, 2018

<http://eds.b.ebscohost.com.ezproxy.uow.edu.au/eds/pdfviewer/pdfviewer?vid=2&sid=d51b03a9-7047-4db0-b0a0-2c5c67bdd277%40pdc-v-sessmgr01>

 Salter M, 2013, 'Responding to revenge porn: Gender, justice and online legal impunity', Western Sydney University ,ResearchGate, August 2013, viewed 10 May, 2018 <https://www.researchgate.net/profile/Michael_Salter7/publication/294787472_Responding_to_revenge_porn_Gender_justice_and_online_legal_impunity/links/56c4046a08aee3dcd41684db/Responding-to-revenge-porn-Gender-justice-and-online-legal-impunity.pdf